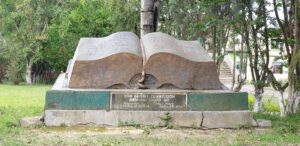 Evangelical College of Theology (also known as ECT for short) has been engaging in the training and moulding of students who aspire to fulfill God's call and be involved in whatever ministry God would call them. Many have graduated from this institution and are serving the Lord Jesus and His Church in various capacities of leadership and ministry.
Many of our students come from poor family background with no means of adequate support. The fees are also kept at a minimum so that students may be able to pay their fees. In spite of this, there are still many helpless students who are not in a position to pay their fees. Since the fees are kept at a minimum, the money received from the payment of fees are never enough to sustain the institution salaries and administrative expenses. We depend largely on the support and donation of churches, fellowships and individuals and it is only because of that we have been able to continue till today.
If you would like to consider donating, there are different causes to which you can donate:
You can consider donating towards student scholarship. In spite of our low fees, we still raise money for scholarship to help needy students pay their fees. You can donate any amount towards this cause.
You can consider donating towards our library. We have introduced M. Th. Missiology program, but we are still far behind in meeting the library requirement. Your donation in the form of books or cash will be a great help in the development of our library.
You can also consider donating for the procurement of assets, such as computers, Led screen for conference hall, furnitures such as sofas, tables and chairs, etc.
You can also consider donating towards our new kitchen building project. Our budget is Rs.86 lakhs and we are currently inviting donors to come forward and help us in this important building project. 
If the Lord speaks to you and would like to consider donating, please click the Contact page at the right corner of the top page and we will be in touch with you.
Thank you for your prayerful consideration!