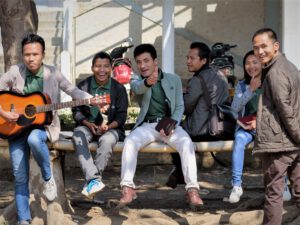 Admission Procedure:
We welcome candidates who are born again, committed to serve God in diverse ministries, and intending to work hard for self-improvement. Our academic years starts in July and therefore intending candidates must submit their completed admission forms to the Registrar before the 15th of June. Kindly contact us for specific dates or check our calendar page. The following is a list of pertinent information relating to admission procedure.
First admission form must be submitted with relevant application fee. Form can be submitted either through the online form or by hard copy. A hard copy of the admission form can be had from the office or can be downloaded from our website at this link.
Second, the following documents have to be submitted along with the hard copy of the admission form. If you apply online, the admission office will contact you with regards to submission of your documents. The required documents are as follows:
Educational transcripts and certificates.
Medical certificate from your medical doctor.
Recommendation from your Pastor or denominational leader who knows you well.
Passport size picture.
Confidential Reference forms to be sent directly to the admission office by the referee. An online form will be available for those who prefer to submit online.
A testimony written in the candidate's own handwriting should be included.
Third, once the admission form is submitted along with required documents, the applicant will be informed of the date for entrance examination. Candidates must pass the examination in English, General Knowledge and Bible Knowledge. Knowledge of English is essential as it is the only medium of teaching and communication within the College.
Fourth, transfer students must bring their complete transcripts and a No Objection Certificate from the institute they come from.
Fifth, Admission datelines varies every year. Please contact us for specific dates.