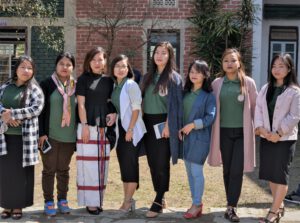 Master of Divinity is a three-year graduate program beyond the secular graduate or post-graduate degree programs and a two-year program beyond the B. Th. degree program.
Purpose: The purpose of this program is to qualify graduates to function as principal leaders or pastors and administrators in the church and mission organizations. The student is required to develop and demonstrate critical thinking and dialogic skills including the ability to identify and critique theological and moral discourse, the ability to frame cogent arguments, the ability to test ideas for biblical fidelity and contextual appropriateness and the ability to communicate ideas effectively in oral or written dialogue.
Entrance Qualifications is successful completion of Bachelor degree in any discipline from recognized institutions. In special cases, older and mature candidates who are 30 years or above may be considered for admission even if they do not have the requisite qualifications. Such candidates should have passed a qualifying exam and such candidates should not be more than 10 percent of the total candidates.
Graduation Requirements are as stated below:
Successful completion of 60 credit units for B. Th. degree holders with GPA B or above.
Successful completion of 90 credit units for non-theological Bachelor degree holders.
Ministry involvement that meets set requirements.
Character and spiritual development that meets set requirement or standards.
Areas of Study: This study covers the following subject areas:
Bible and Exegesis and languages.
Church History
Theology and Ethics
Practical Theology courses such as ministry-related courses, Pastoralia, Missions and Christian Education.
Religions and Culture
A required thesis or field project is recommended.